Section Content
This Donations article was posted by CrazyJoe at 09:28 AM on January 24, 2005
There are two accounts with eBay Auctions. One is my personal account, which due to legal issues will not be used unless absolutely necessary. The second is the GamersCharity account which Red Cross Donations are enforced through Mission Fish.
Keep in mind many auctions will specify that only 90-95% of the money goes to Red Cross - this is to cover the fees from eBay and Paypal.
Please read all about that at the Legal Information page.
GamersCharity.com's auctions are done through MissionFish, but still can NOT link to Http://www.gamerscharity.com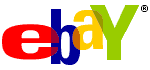 Username is GamersCharity
* It takes roughly 24 hours for an eBay Charity Auction to go online due to approval requirements by MissionFish.
J-harden actions can NOT link http://www.crazyjoe.us or http://www.gamerscharity.com nor do they mention Red Cross. These auctions use my personal eBay and PayPal account :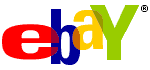 Username is J-Harden